If you're visiting Stockholm I recommend a visit to the newly opened Abba The Museum situated at Djurgården.
I had the pleasure to work on one of the apps for the exhibition; Gunnar Ulvaeus' Scrapbook. Gunnar is Björn's father and the app is a digitized version of some of the newspaper and magazine clips he kept during the seventies.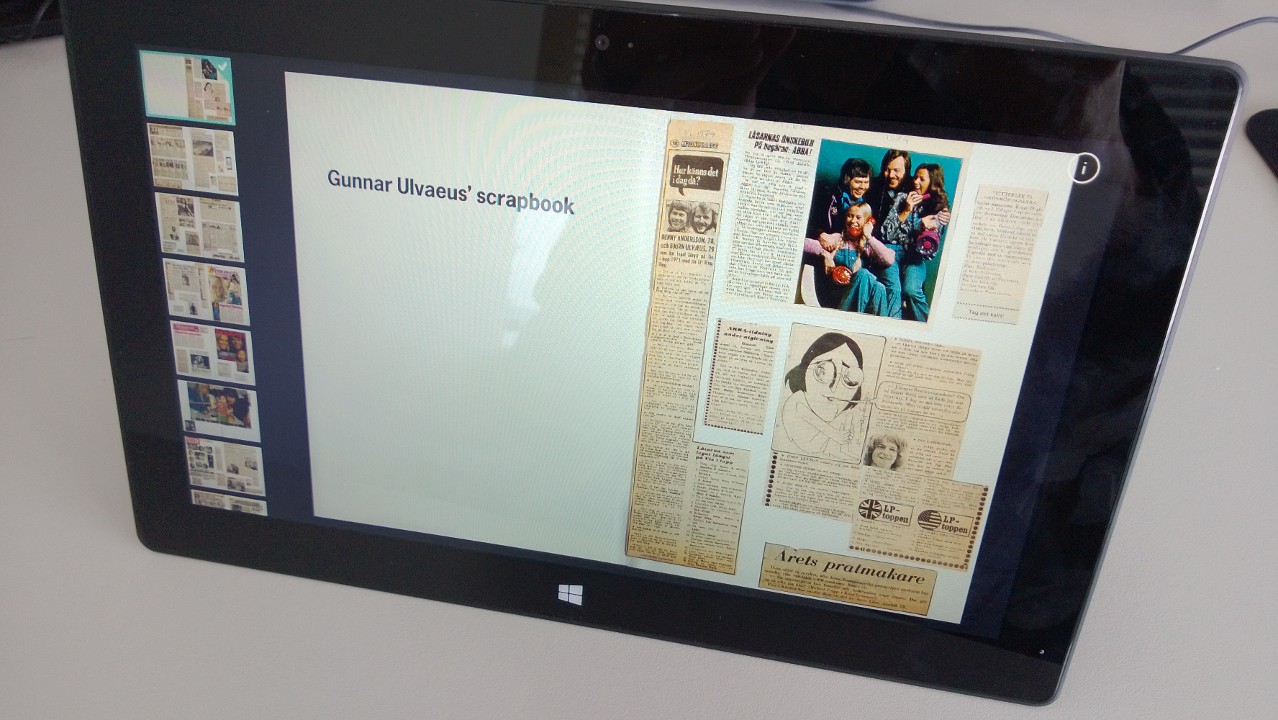 The app runs on Surface RT tablets at the exhibition. As with most projects we were on a tight schedule and the first version only scratches the surface (no pun intended :P) of the possibilities of Windows Store Apps.
After the initial release we've gotten some feedback and are now working on some changes  to improve the app. For instance adding a flip view to make it possible to flip pages by swiping. Once we're done I'll get back with some examples on some of the design choices we did.
Meanwhile, get over to the museum and enjoy a piece of music history 😀